Doggie Do Good is a full service training facility located in the heart of Central California's coast in San Luis Obispo. We are located on a 2.5 acre ranchette in Arroyo Grande just 6 miles from the Pacific Ocean. Doggie Do Good specializes in training dogs whose owners are at the end of their leash. Doggie Do Good, Inc. provides several different training options to best meet the needs of the owner and their doggie. We offer basic obedience classes for those looking to do the training themselves and just need some professional dog training instruction to help out. We also provide Private Lessons for those who need specialized dog training on their schedule and at their location. Our most popular method of dog training is Doggie Camp. Doggie Camp was modeled after our Service Dog program for people with disabilities who need a service dog to help with the daily tasks of life. With Doggie Camp, your dog would come and stay at our facility / home and learn all the obedience and behaviors you are too busy to train yourself. At the end of Doggie Camp, we spend as much time as is needed to show you what your doggie has learned, how it was trained, and how to keep the training up yourself. Doggie Camp is ideal for those with very busy schedules and for those in need of advanced or specialized training. Of course we also provide service dog training for those who are in need of a service dog companion who is always ready to help you out. With service dog training, we can locate a dog for you and we can also evaluate your doggie to see if they would be a good candidate for the tasks required by you. Please give us a call regarding any of our dog training offerings.

Below are some of the amazing dog trainers and administrative staff we have available to work with you and your beloved fido!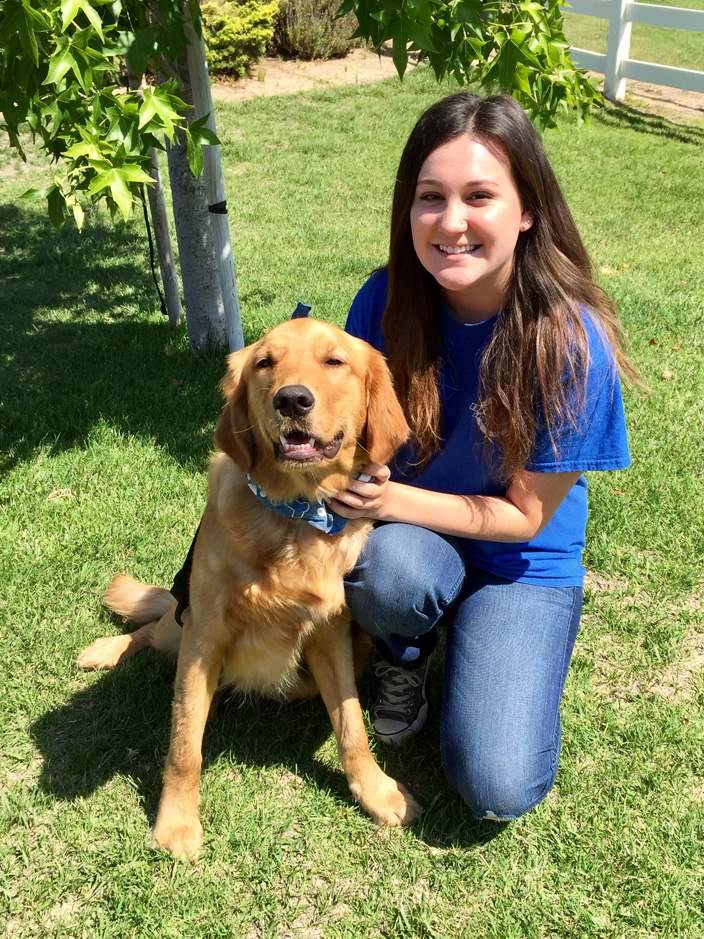 Destiny Aragon - Outreach Consultant
Destiny Aragon is our newest addition to our Service Dog team and joined us in 2016. Destiny is another "team matcher," and is responsible for matching a client with their perfect Service Dog. Destiny is a key member in the functionality of the Service Dog Program, and actively finds our Service Dogs In Training their perfect homes. When Destiny isn't matching teams she enjoys spending time with her little dog, Bubba.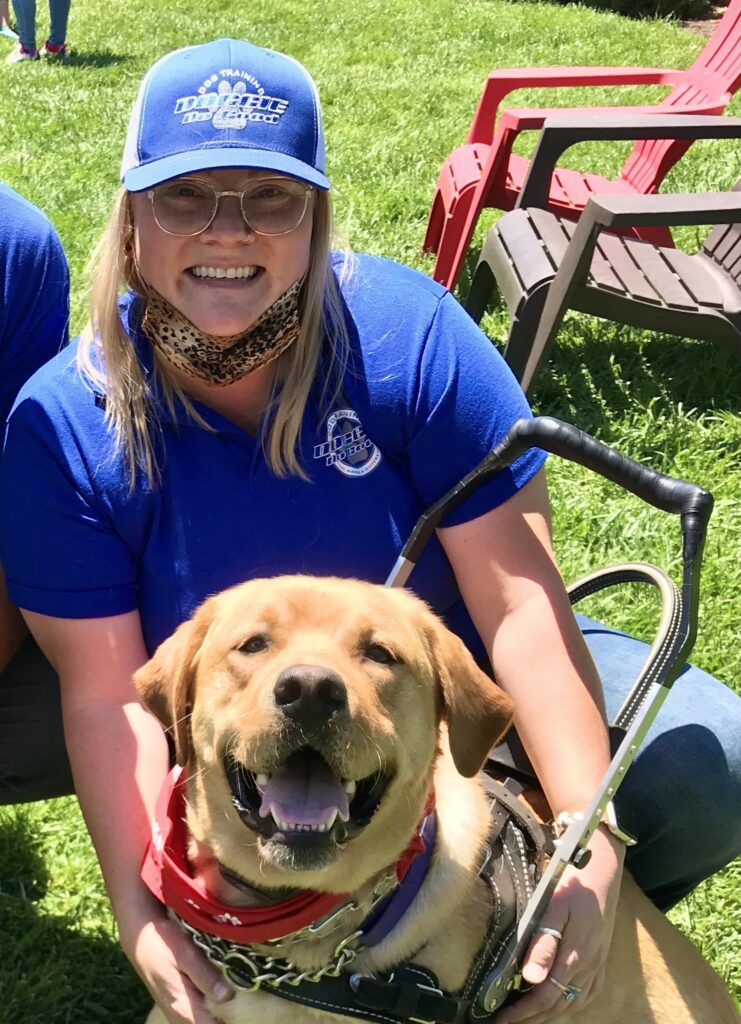 Megan Campolmi - Office Manager
Megan Campolmi has been with Doggie Do Good, Inc. since October of 2013. Megan brings a background of life-long dog ownership, and as the office manager, is another integral part of the team. Megan also participates in the Service Dog Puppy Raising Program. Her favorite part of the Service Dog Program is keeping in touch with matched teams to hear how the Service Dog has bettered their companion's life. When Megan isn't at Doggie Do Good, Inc. she enjoys playing fetch with her newest puppy raising program, a chocolate lab, Benelli. Megan's favorite breed of dog is Great Dane!
Paul Klawiter - Supervisor
Paul Klawiter has been working for Doggie Do Good, Inc. since 2013. Paul graduated with a degree from Cal State Monterey Bay, and quickly followed his passion for animals. He has loved dog training his entire life and was the expert when it came to training his childhood pets. Paul has worked his way up through the company and is now the Training Manager. As the Training Manager for the company, he enjoys training new staff to be Service Dog trainers. His favorite part of the pairing process is providing knowledge and resources to the newest Service Dog teams to ensure they will be successful in their everyday lives. When he's not training dogs, Paul enjoys hiking with his golden retriever, Dakota. Paul's favorite dog breed is the Belgian Malinois.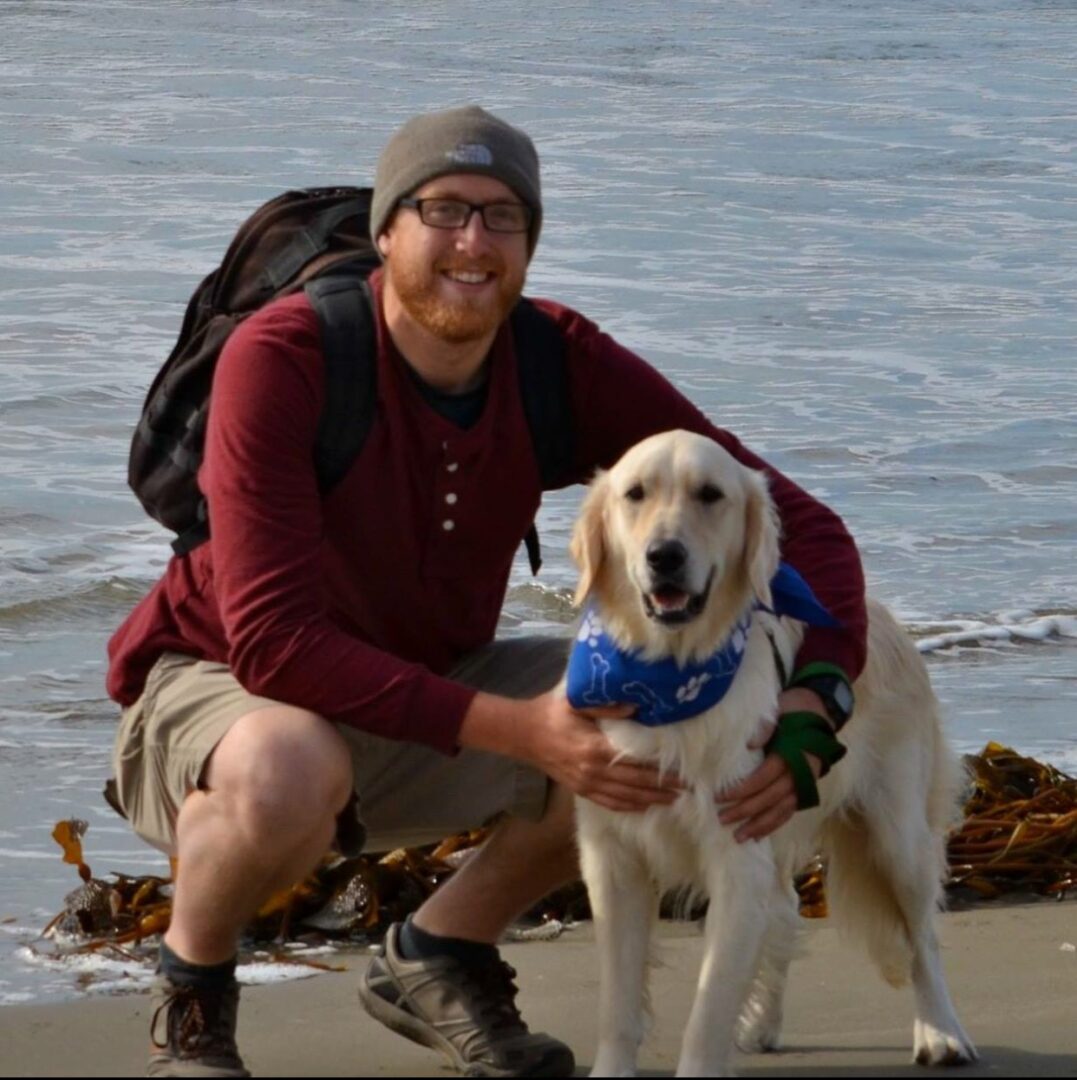 Sandy Sandberg - Founder/Animal Behavior Specialist
Sandy Sandberg has been working with animals since she was very young. She has worked with hundreds of species of animals over the past 30 years. Sandy has worked with Service Dogs for more than 10 years. She has worked with penguins, dolphins and whales at Sea World; big cats, primates, elephants and over 200 other animals while employed at the Santa Barbara Zoo. Sandy worked at Michael Jackson's Neverland Valley Ranch as the Lead Elephant Supervisor. Sandy Sandberg has also worked with a variety of canines as a doggie trainer at the "Animal Behavior and Training Associates" center located in Los Angeles. Sandy started out volunteering at several animal hospitals as well as at the San Diego Zoo Primate Pad, Project Wild Life and Magic Mountain. Sandy founded the dog training company Doggie Do Good, Inc. in 1998.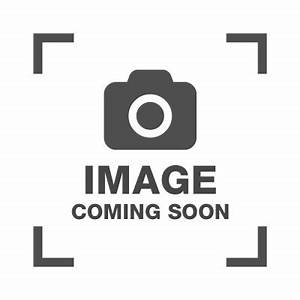 Isaac joined the DDG team back in 2016. He is one of our lead trainers.