Have a Look at Our Customized Doggie Camp
Our most effective program for training of any kind.
We have a full time staff of several trainers that are at our 2.5 acre facility daily from 6am until 11pm, all holidays included. In Doggie Camp, we train family dogs with the same dog training techniques we use to train our Service Dogs for people with disabilities. Doggie Camp is ideal for dog owners whose schedules do not allow the time required to train their dogs properly or for those extra tough behavioral issues.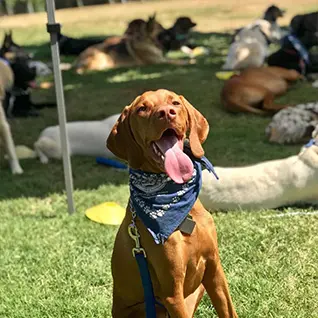 If your doggie completes a minimum of 21 consecutive days of Doggie Camp, you will receive our training guarantee that gives you free on-site private lessons for the rest of your dog's life.
I'd like more information
Please complete the form below to receive more information on our doggie camp program.
"*" indicates required fields