Our List of Available Service Dogs
Our service dog training ensures the safety of "dog and owner".
We provide fully trained Service Dogs to meet the specific needs of those with a disability. If a person with a disability already has a family dog that can meet our requirements, we can train your family dog for Service Dog Work.
Learn more about Service Dogs at our "What is a Service Dog?" page.
To see more photos of our service dogs, follow us on Instagram @servicedogs_ddg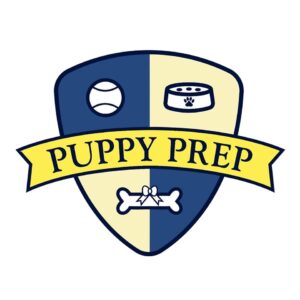 Contact us for more information.
Eevee the female Golden Retriever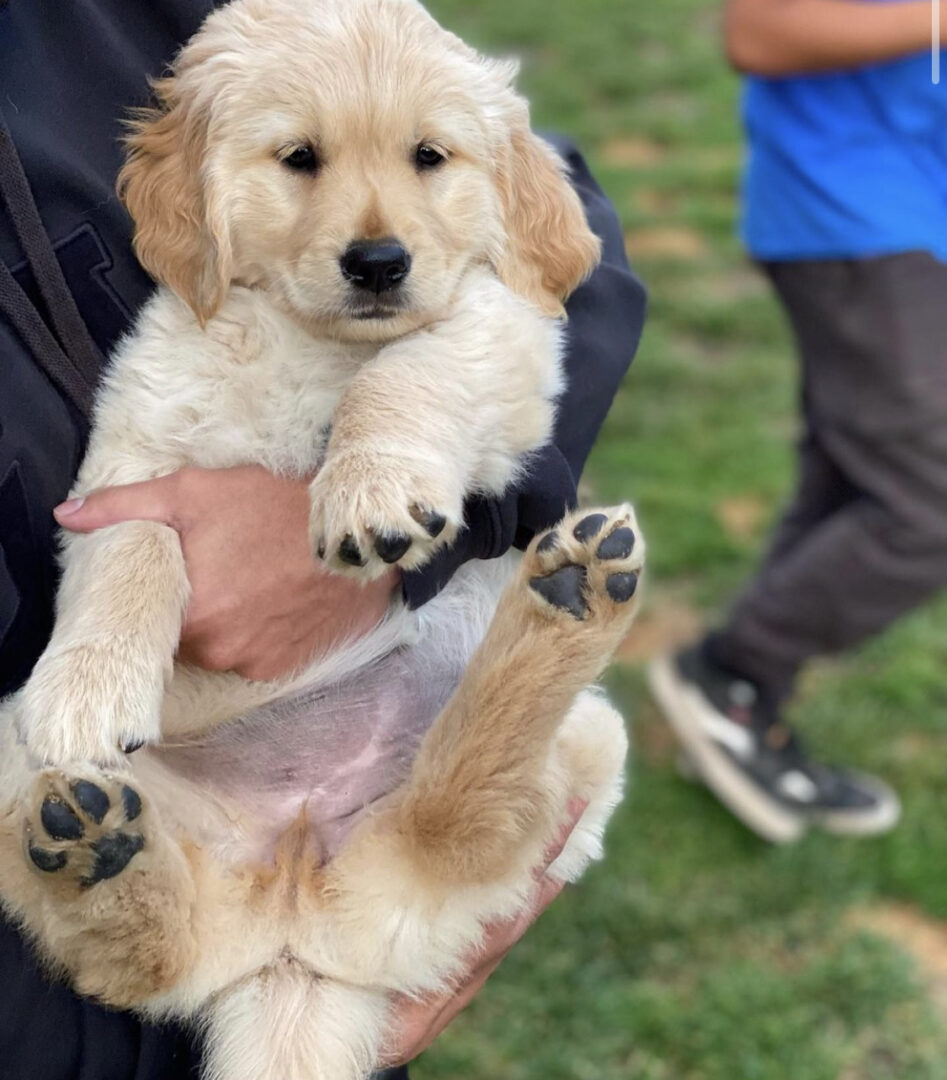 Contact us for more information.
Lucario the male Golden Retriever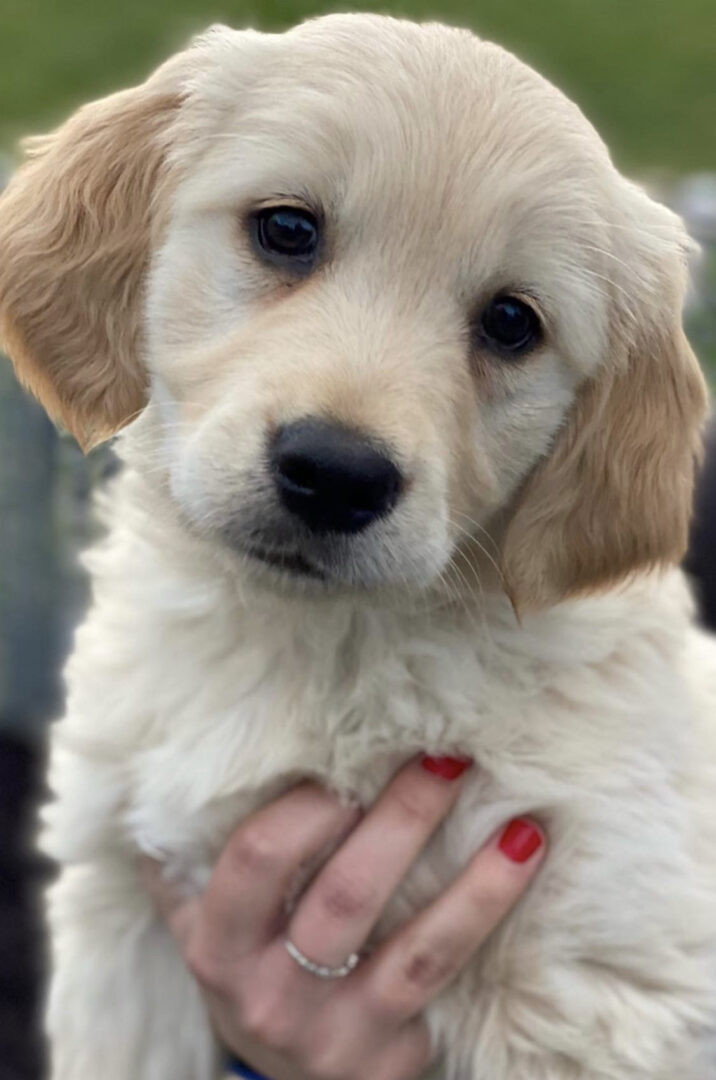 Contact us for more information.
Archer the standard Aussiedoodle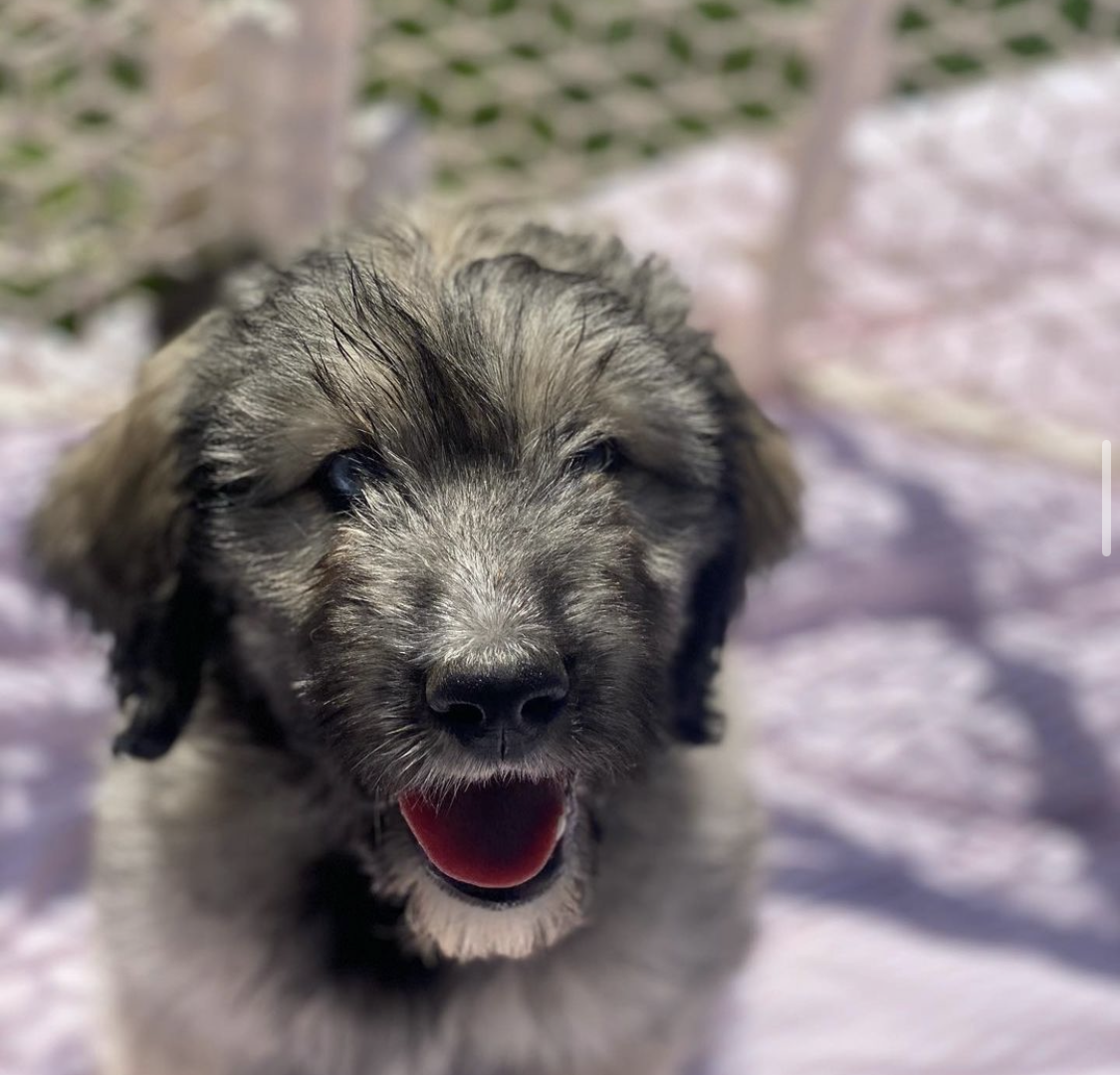 Contact us for more information.
Scarlett the female Red Fox Lab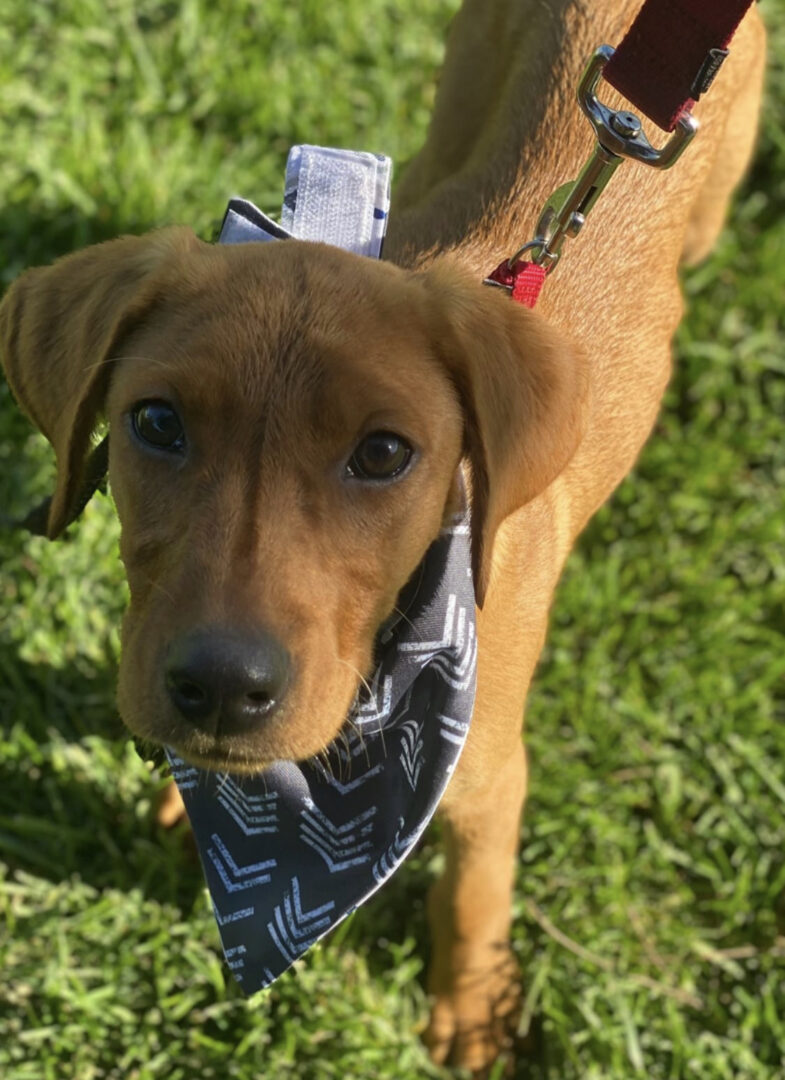 Contact us for more information.
Kovu the male yellow lab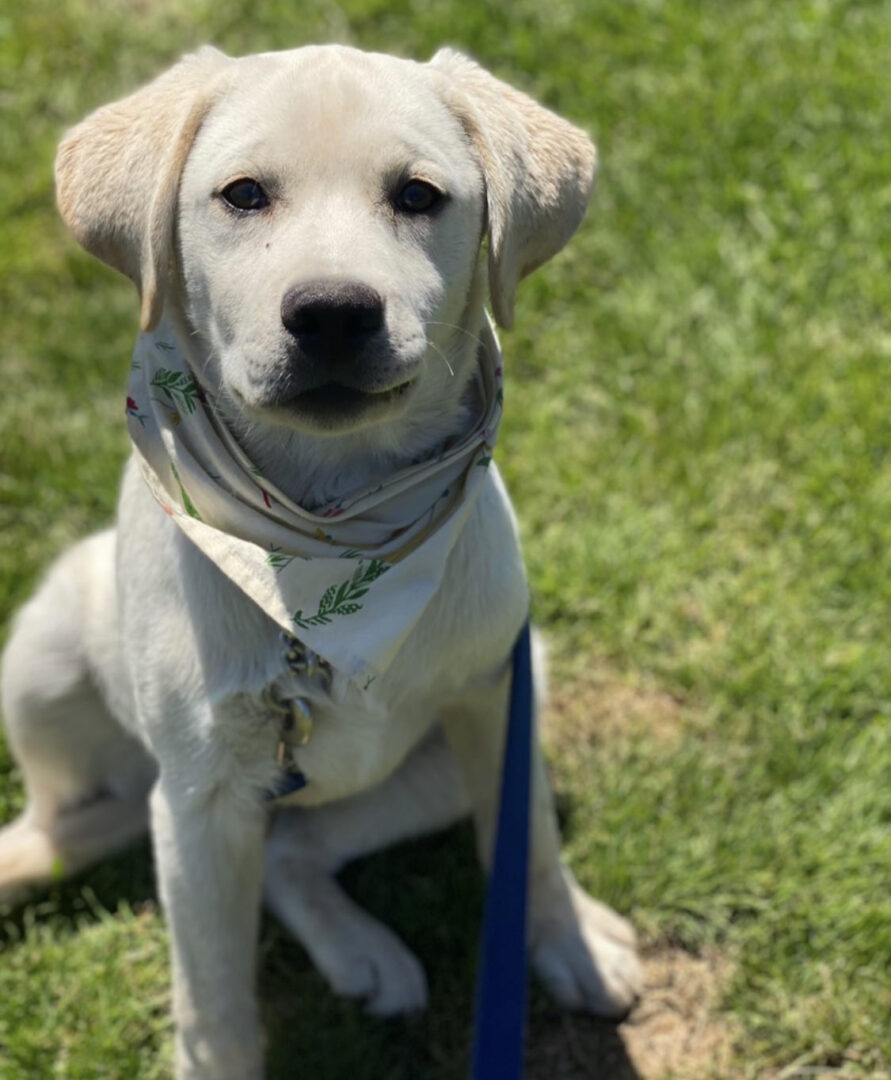 According to the Americans with Disabilities Act (ADA, 1990) a dog is considered a "Service Dog" if it has been "individually trained to do work or perform tasks for the benefit of a person with a disability." These dogs are more than just pets; they are companions, and often life-lines. A Service Dog will provide safety, confidence, independence, and companionship to their owner.
At Doggie Do Good, Inc. we train many different types of Service Dogs depending on the need of the owner. We also will consider training a doggie that the owner already has if that doggie is a qualified candidate for service. All service dog training includes solid basic obedience such as: Sit, Stay, Come, Heel, Down, and Leave It. We train Service Dogs for the hearing impaired and people who are wheelchair-bound, as well as for those who need seizure assistance or help with mobility and/or balance. We also train dogs for diabetic alert and psychiatric assistance. All training is completely custom. Please contact us for more information or to see if we can train a Service Dog to fit your needs.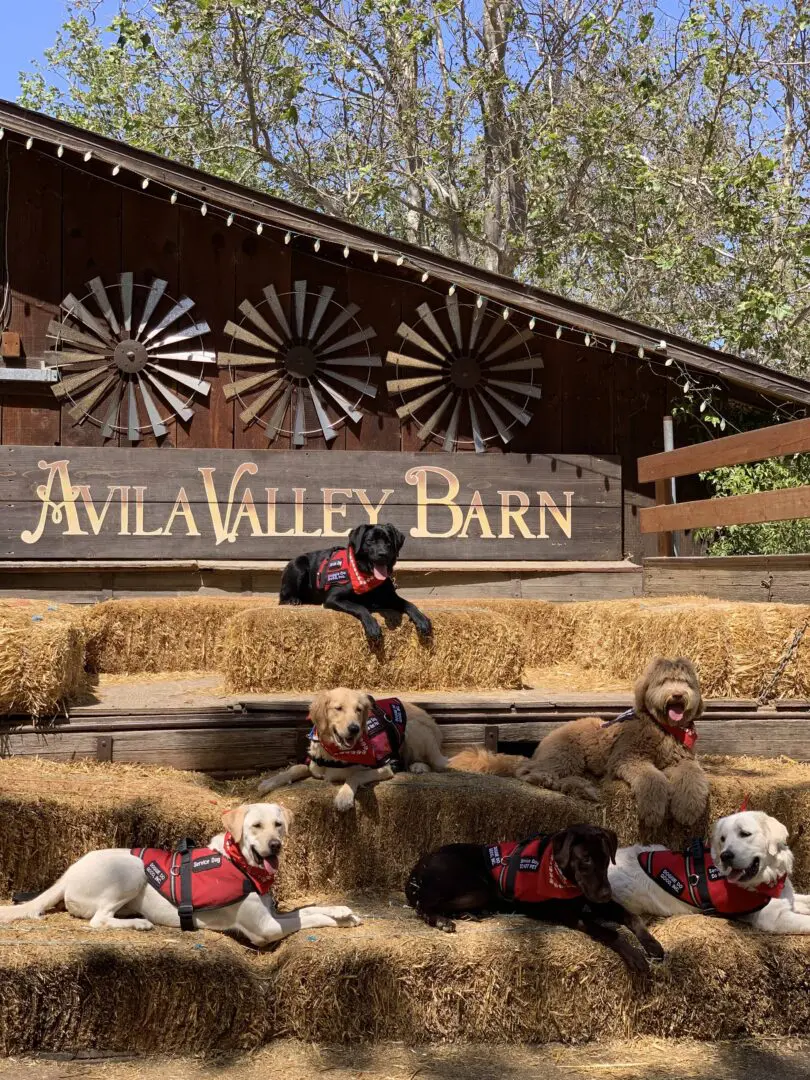 Custom Training to Fit Your Needs!
After training is complete, all dogs will be certified service dogs under Doggie Do Good. All service dogs are trained for your specific needs, which may include:
Helps a physically disabled person in wheelchair or a person who has trouble with balance through skills like:
Picking up objects
Opening/closing doors
Turning lights on/off
Steadying and/or pulling a person in wheelchair
Brings comfort and safety to the person during a seizure by:
Moving dangerous objects away from the person
Calling 911
Lying next to the person for comfort
Retrieving medication
Deep pressure therapy
Dog can be trained to help owner excuse themselves from stressful situation
Barriers- Dog acts as a buffer between handler and anyone else- preventing anyone from invading personal space
Hugs
Kisses
Interruption alerts- Dog can be trained to interrupt physical cues such as crying, hyperventilating, skin picking, etc.
Helps people with diabetes be more aware of their high/low blood sugar levels.
Alert when pump alarm goes off
Alert to body language and/or scent of blood sugar levels
Lie down next to person and alert for assistance
Alerts its owner of something important that the person may not hear on their own, such as:
Smoke/Fire/Clock Alarm
Telephone
Baby crying
Knocking at door etc.
Remember, we customize training to fit the handler's need, and this is a very small list of suggestions.
Please complete the form below to set schedule a time to chat with our service dog representative or give us a call at (805)-473-1701.
***If you set a date/time to speak with a representative through the Calendly form above, you do not need to submit the below form***